Faux Chin Baung Ywet
Food is such a nostalgic experience; this stir-fried dish brought back strong memories of our carefree childhood in Yangon, formerly known as Rangoon.
In Myanmar, formerly known as Burma, we often had a naturally tangy spinach called Chin Baung Ywet or roselle leaves.
The buds of the roselle shrub are sour and make a lovely chutney and jam/jelly.
Sorrel Herb
The closest taste to roselle that's available where I live in North America is sorrel, an herb, which looks like spinach but has a tangy edge to it. We're just now emerging from a frosty winter and sorrel is not in season, so I decided to use plain spinach and finished it off with the juice of one lime just before taking it off the stove.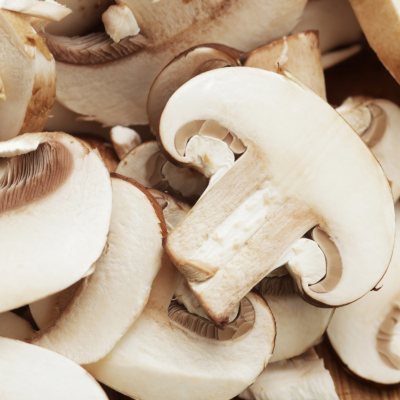 Sliced Mushrooms
This dish using roselle or sorrel is usually prepared with shrimp and it tastes exquisite, but I used a 16 oz. tub of sliced mushrooms instead. We also had some left-over french fries from our lunch, so I threw that in, too.
Stir-Fry the Mushrooms
Heated some extra-light tasting olive oil to a skillet and toasted a teaspoon of fennel seeds before added the sliced mushrooms. I like to stir-fry the mushrooms first to prevent them from releasing all their juices.
Added Minced Garlic
When the mushrooms softened and began to brown, minced garlic was added to them.
Added Minced Onions
Minced onions, diced green chilies and salt were added to the mushrooms and garlic and stir-fried until onions turned translucent.
Tossed French Fries In
Tossed in the french fries and gave it another good stir.
Topped Off With Frozen Spinach
Added a 16 oz. package of frozen and chopped spinach and salt to taste, covered the skillet and allowed the spinach to cook over medium heat.
Garnished With The Juice Of One Lime
Once the spinach was browned around the edges, the juice of a whole lime was squeezed and stirred into it. Tasted wonderful with hot, steamed Basmati rice. Can also be served with any variety of Indian breads.
Ingredients:
1 lb. frozen chopped spinach (do not thaw)
2 green chilies, diced (optional or to taste)
1 (16 oz.) tub of sliced mushrooms
1 potato, peeled & cut in strips
Directions:
Heat oil over medium-high heat & toast fennel seeds until golden-brown.

Add mushrooms & stir-fry until all moisture (if any) have been released.

Add salt, garlic, onions and green chilies, & stir-fry until onions soften.

Add potatoes, salt to taste and frozen spinach, cover and cook over medium heat until spinach thaws.

Stir well after spinach thaws, cover & cook over medium heat until spinach cooks.

Squeeze lime juice over contents of skillet and transfer to a serving dish.
Serve with hot Basmati rice or any Indian bread.